Sat opposite at the same high table was a similarly tired and weary traveller, whom too had been pacing the vast halls in search of inspiration.
Recognising a British accent, the two got chatting. Stephen described his mission, and the idea he was fruitlessly searching for.
"Something like this?" replied his new companion as he pulled a product out of his carry case and plonked it on the table.
Nearly spitting his beer out Stephen picked up the low-profile heater, as his opposite introduced himself as Martin Wadsworth, MD of DiscreteHeat in Manchester; manufacturers of the ThermaSkirt skirting board heating system. Martin further went on to explain and show images on his phone of their 'threshold' version, designed to floor mount right up to floor-to-ceiling windows and doors. Eureka!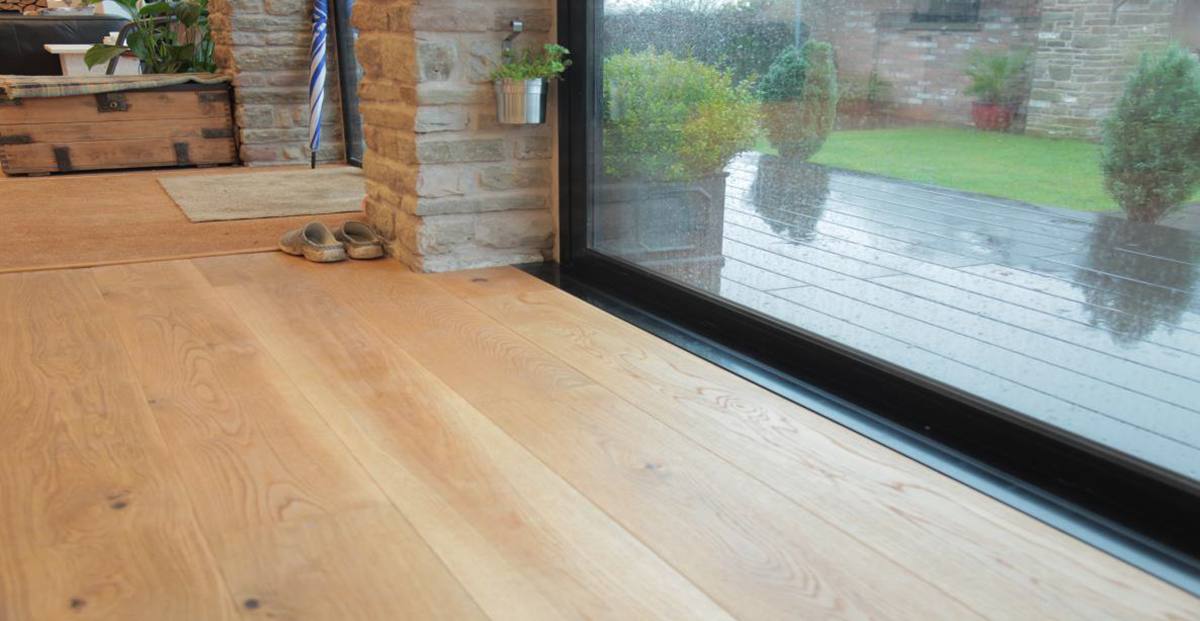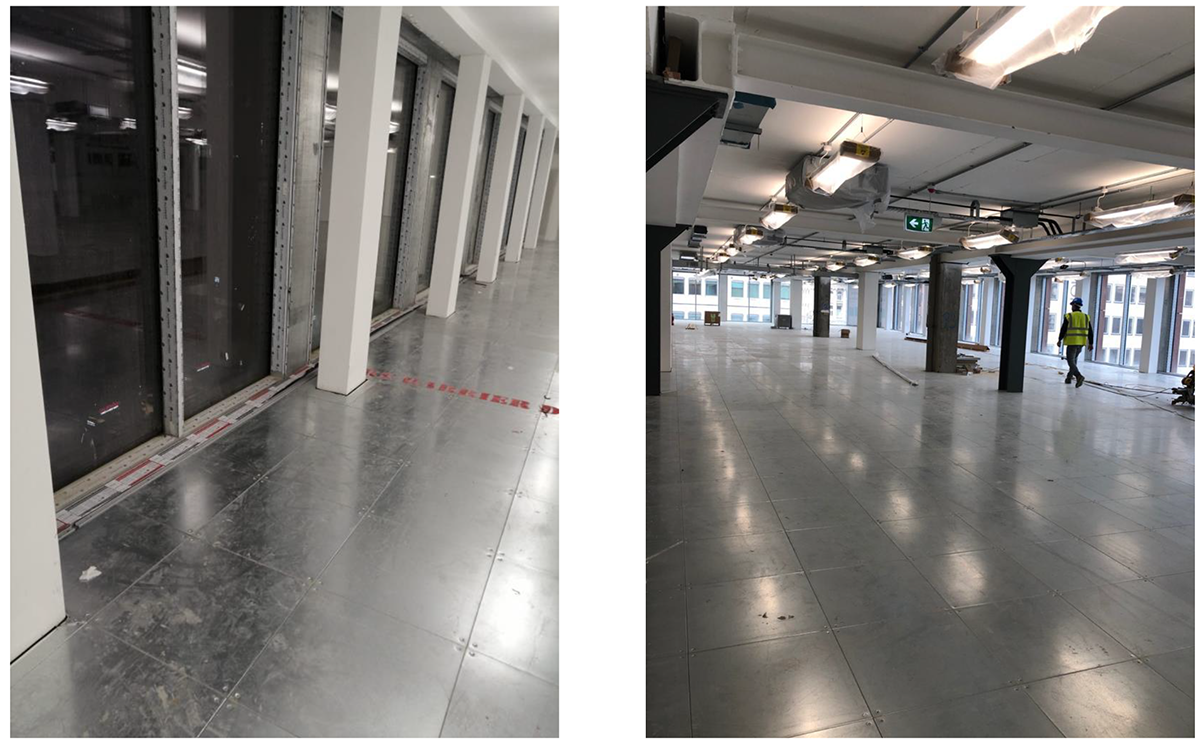 The Result
Stephen Clarke;
"I simply could not believe it when this guy pulled out the exact product I was looking for. I genuinely thought it was a hoax somehow, and it took me 5 minutes before I began to believe it wasn't a setup.

Having reviewed the technical data, the case studies and spoke to a number of clients, it was clear this was the perfect solution for PWC and Merchant Square."
From that unbelievably fluke meeting, the electric version of ThermaSkirt was speedily presented by SC consulting to PWC and the contractors, which was quickly approved and specified.
Fast-forward and 1,200m of ThermaSkirt electric in a window-matching aluminium grey finish has been installed in Belfasts' most prestigious office development – over 200,000 square feet of Prime office space right in the heart of Belfast's' buzzing business district.
UPDATE: BREEAM Certification
The BREEAM evaluation was completed at the end of 2020 and measured the steps taken on use of energy, links to public transport, efficiency of water and waste management, heat and light and the management of waste and pollution among other features.

Adam Dickson, finance director of Oakland Holdings, said:
"The delivery of an excellent BREEAM rated building meant building sustainability and 'green' credentials into the project right from the design stage."
BREEAM (Building Research Establishment Environmental Assessment Method) is a sustainability assessment method that is used to masterplan projects, infrastructure and buildings. Launched in 1990, by the Building Research Establishment (BRE) it sets standards for the environmental performance of buildings through the design, specification, construction and operation phases and can be applied to new developments or refurbishment
Since specifying ThermaSkirt on Merchant Square, SC Consulting have gone on to design in ThermaSkirt on 4 more major projects in NI & the RoI. These include residential, health care and assisted living as well as commercial spaces. It's a great solution" says Stephen summing up;
"Space is always an issue and underfloor can cause overheating, but to get the product into Northern Irelands 1st BREEAM 'Excellent' Certified Building is a real accolade and a great application of the product"