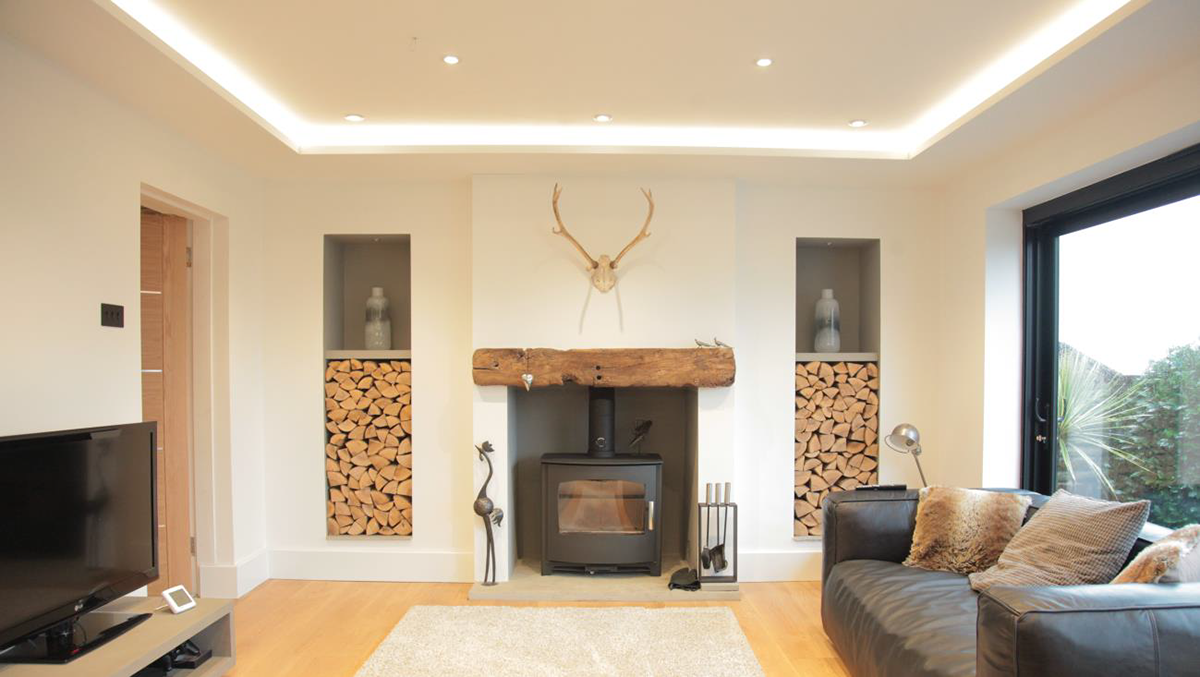 The Challenge
When Jane and Nigel Delves set about completely renovating their 3 bed stone cottage overlooking the Peak District National Park, they knew they had a real challenge on their hands. The stone cottage had been in their ownership for some time, but had suffered from years of neglect and had issues with damp, uneven floor levels and the roof.
In 2015, Nigel and Jane decided a complete renovation and make over was in order and set about the task by stripping everything back to the bare walls. Explains Nigel;
"There was a lot of character and features we wanted to retain, but to do the job properly we felt it was best to strip the cottage out and start with almost a blank canvas.

The insides we wanted to have clean and minimalist but retain the exterior stone appearance and indeed make the random stone walls a feature in some rooms"
One thing they were sure of was that they didn't want radiators taking up valuable wall space.
"To make the most of the stunning views, virtually all the back wall of the house was glazed or bi fold doors, which meant the remaining wall space was at a premium.

We didn't want bulky radiators stealing space, and because we were having real oak flooring, we couldn't have underfloor heating. It was a concern for a while as to how we were going to heat the place.
The Solution
Discussing the problem with a friend, he learned that he had recently fitted 'ThermaSkirt' into his own house and was very pleased with the result. Nigel goes on;
"My mate had fitted a heating system that was built into the skirting boards. I had never heard of it, but when I saw his house, I knew it was perfect for our project"
Manufactured in the UK by DiscreteHeat Ltd, ThermaSkirt is a radiant heating system that is designed to replicate a skirting board profile. Made from aluminum, the warm water from the primary heat source passes through integral tubes on the back of the profile. The front face then heats up and radiates heat from a low level all around the room.
This not only has the advantages of providing a very evenly distributed, comfortable heat, it is also very responsive to the rapidly changing heat demands of a refurbished property with lots of glass. With very low water content compared to a radiator or even underfloor heating, it is an ideal emitter for use with renewable energy or centralised heat sources (CHP) as well as conventional boilers including gas and oil.