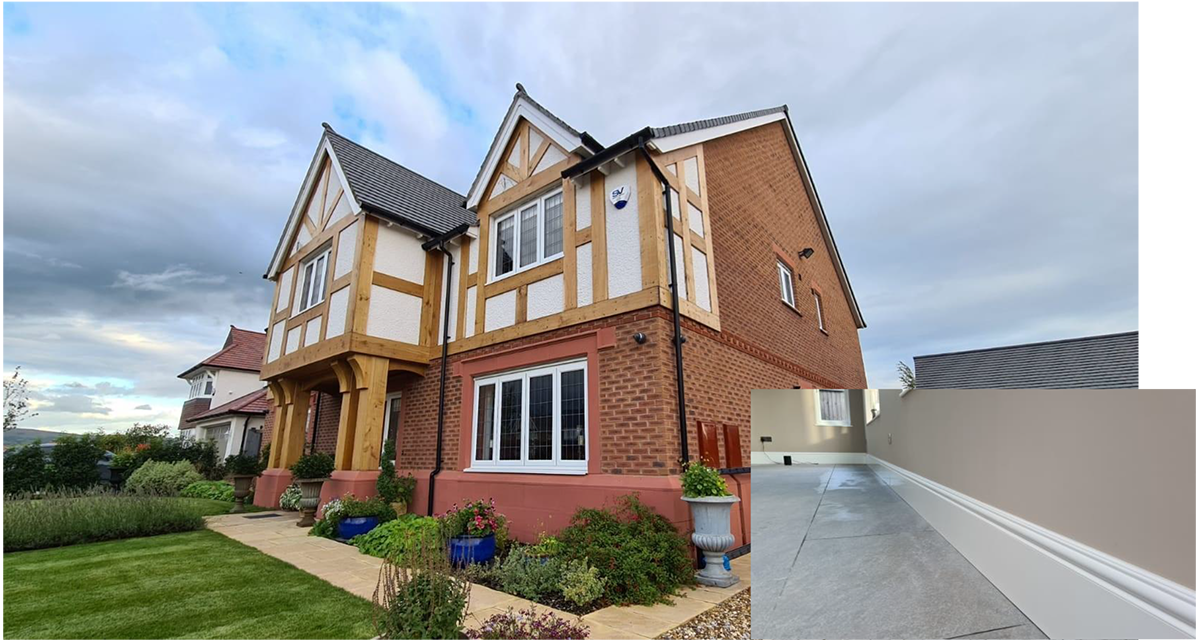 The Challenge
When Mr & Mrs Bowler moved into their brand new 5 bedroom Redrow property they already had ideas to extend out to the rear of the kitchen with a substantial orangery addition. Mark Bowler explains;
"We had recently moved from our previous family home of 10 years and had really got used to having a garden room off the kitchen; it's where we used to spend most of our time. The Highgrove is one of the largest properties that Redrow build, but we still felt it could be improved by a light and airy extension leading onto the garden"
With planning permission quickly agreed under permitted development, the Bowlers then set about specifying the interior of their new Orangery. With lots of glass and low walls, and with the original patio doors of the house leading into the newly created space retained, it became apparent that walls were in short supply.
"I was surprised that even with so much new space created, once we started laying out the Orangery furniture on the plans, we realised we were struggling for space for the radiators. As the rest of the house was on traditional radiators, and we had already laid the screed, we realised that underfloor heating was not going to be possible"
The Solution
Mark then recalled a mention on an online forum for skirting heating.
"I just glanced at the thread and then forgot about it. Only when I was Googling for 'low profile radiators' did it come back to me & and I started searching for 'skirting heating"
Mark quickly came across the product featured in the thread; ThermaSkirt; the skirting board that heats your home.
"I could see straight away that they did several versions, and even had a Torus profile almost identical to the skirting in the rest of the house"
ThermaSkirt is an aluminium profile, designed to replicate the most popular skirting boards, but also has the heating system built in. Available in both wet central heating and direct electric versions, ThermaSkirt can be connected straight onto conventional heating systems or electrical circuits with very little modification or disruption.
When heated, the profile radiates warmth into the occupied space from all directions and low level, and so for most occupants, the effect is indistinguishable from underfloor heating.