Preventing The Spread of Coronavirus
The Department of Health has issued guidelines for preventing the spread of the Coronavirus (CoVid 19) which highlights the importance of cleanliness and hygiene. In particular, washing of hands for more than 20 seconds every time you meet, greet, eat, sneeze or use the toilet has been promoted as a way of reducing the spread of infection. This in and of itself will add significant time to the average day of a healthcare provider and cleaning and maintenance staff.
The EasyClean version of ThermaSkirt is generally out of touching distance, but more importantly is totally smooth and usually sealed to the wall, preventing the ingress of fluids and moisture containing the corona virus. It is simply cleaned at the same time as mopping the floor and requires no tools to remove protective covers nor specialist cleaning tools. As a result, the EasyClean version of ThermaSkirt dramatically reduces the time spent cleaning the heating system, so more time can be spent elsewhere, or more importantly, taking care of patients.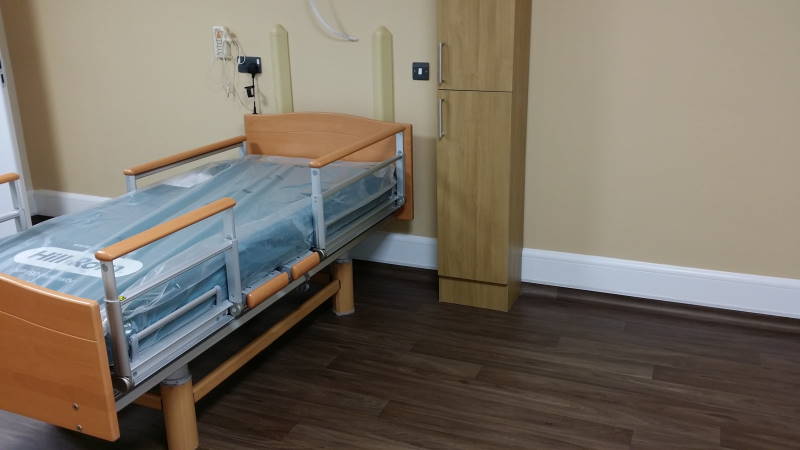 The EasyClean Low Surface Temperature range of products have been designed in cooperation with the NHS and major Assisted Living providers as an alternative to traditional LST radiators and covers, overhead radiant panels and under floor heating.
Being a completely sealed radiant skirting trim, it is simple to fit and above all easy to clean. Having no slots or grilles for harmful bacteria to enter and incubate, it is simply wiped free of infection when mopping the floors. No cases or covers to remove, no special tools and keys, no deep clean teams.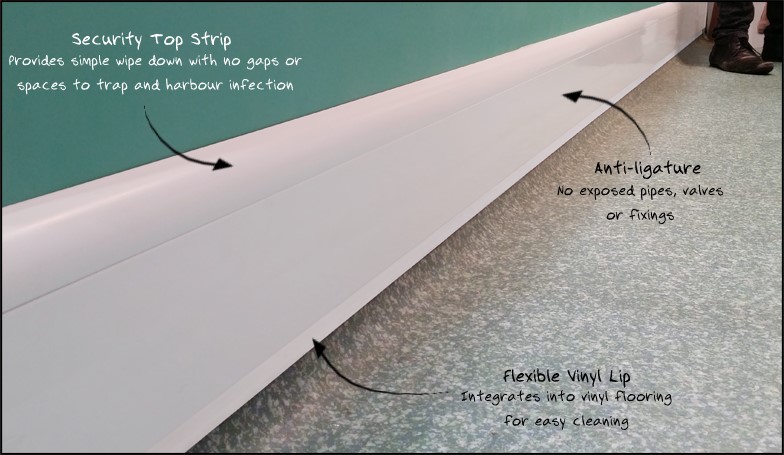 Being naturally low surface temperature, but with a rapid response time on & off, it is a perfect alternative to under floor heating in bedroom and living space environments. No overheating or underheating, and no complaints from staff of tired legs and feet, from standing on heated floors all day.