Chance Beer Brings Better Building to Belfast
Price WaterHouse Coopers (PWC) are one of the worlds largest management accountants and consultants and can count a plethora of global companies amongst the list of clients they advise.

Making informed and rational business decisions is their core competence and so when they took an option on Merchant Square – Belfasts' biggest ever office space project – all aspects of the building design and operation were evaluated and assessed.

One of the issues that was flagged up early on, was the proposed use of radiators up close to the floor-to-ceiling glass windows which gives Merchant Square its' much vaunted, striking appearance. Designed to combat the naturally chilling effect large glass surfaces in winter can have on habitable space, the architects had designed in floor mounted radiators, a few inches from the window.
Did they really want radiators – even designer radiators - on show to the world?
In addition, with each square foot worth around £6,000 per annum, every square foot lost to a radiator had a value a hundred times that of the heater. Trench heaters were considered, but these would involve significant re-engineering of the floor to accommodate their depth. Getting pipework to any heater was also a cause for concern, given the huge amount of data and computer cabling housed in the cassette floor. A review was ordered.
Stephen Clarke, from SC Consulting Engineers is one of the most respected firms on the island of Ireland and operates on both sides of the border from their head offices in Belfast.
Given the brief to find a suitable low-profile heater, preferably electric, Stephen flew to Frankfurt to the ISH show, Europe's largest and most prestigious plumbing and heating show. Having traipsed around the show for nearly 2 days, he had found nothing of any interest, when he sat, worn out on the Daiken Heat Pump stand as their guest to take in a late afternoon well-deserved beer.
Sat opposite at the same high table was a similarly tired and weary traveller whom too had been pacing the vast halls in search of inspiration.
Recognising a British accent, the two got chatting. Stephen described his mission, and the idea he was fruitlessly searching for.
"Something like this?"
replied his new companion as he pulled a product out of his carry case and plonked it on the table.
Nearly spitting his beer out Stephen picked up the low profile heater, as his opposite introduced himself as Martin Wadsworth, MD of DiscreteHeat in Manchester; manufacturers of the ThermaSkirt skirting board heating system. Martin further went on to explain and show images on his phone of their 'threshold' version, designed to floor mount right up to floor-to-ceiling windows and doors. Eureka!
From that unbelievably fluke meeting, the electric version of ThermaSkirt was speedily presented by SC consulting to PWC and the contractors, which was quickly approved and specified.
Fast-forward 6 months, and 1,200m of ThermaSkirt electric in a window-matching aluminium grey finish is being installed in Belfast's' most prestigious office development – over 200,000 square feet of Prime office space right in the heart of Belfast's' buzzing business district.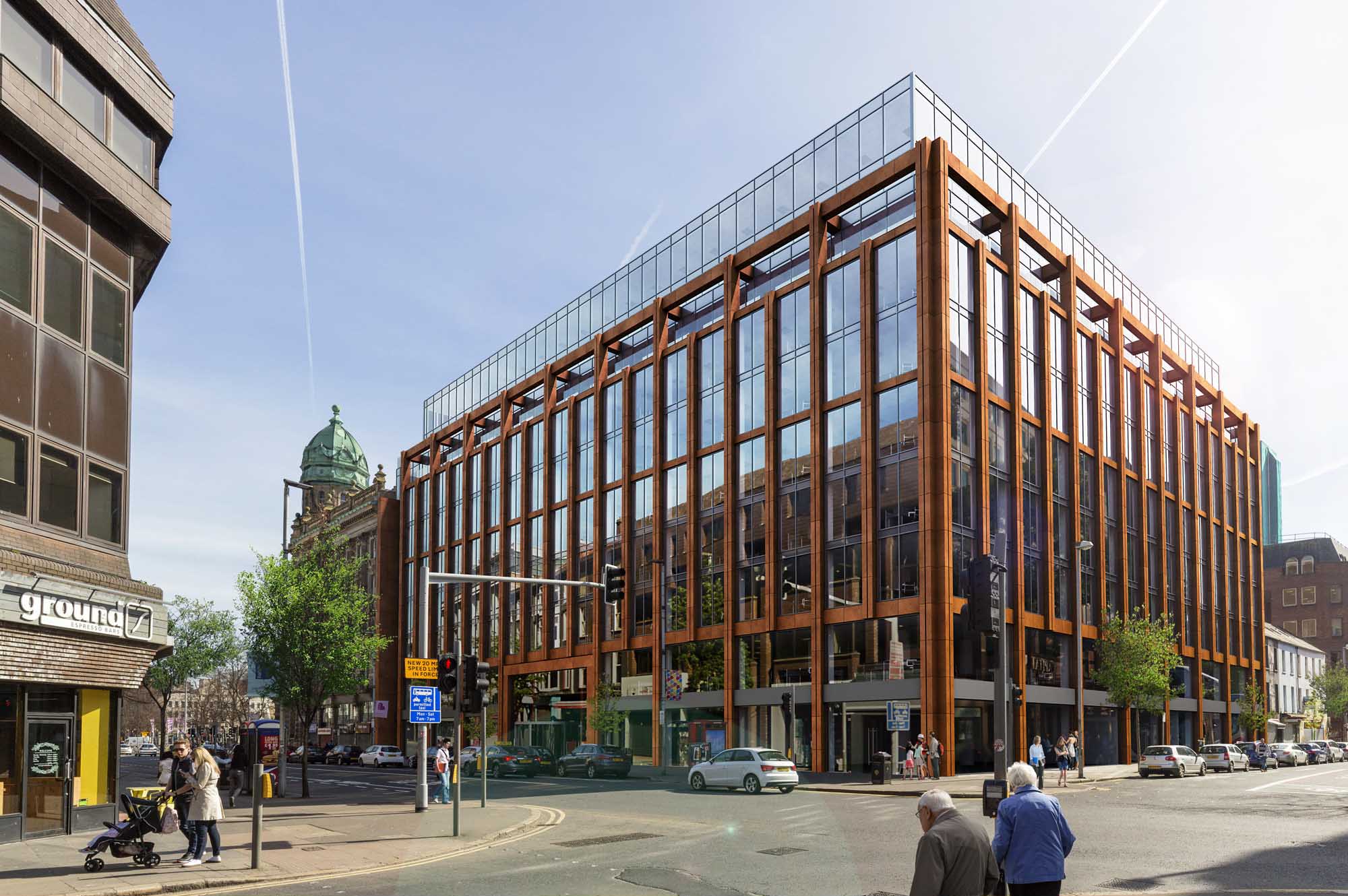 Stephen Clarke;
"I simply could not believe it when Martin pulled out the exact product I was looking for. I genuinely thought it was a hoax somehow, and it took me 5 minutes before I began to believe it wasn't a set-up."
"Having reviewed the technical data, the case studies and spoke to a number of clients, it was clear this was the perfect solution for PWC and Merchant Square."
Since specifying ThermaSkirt on Merchant Square, SC Consulting have gone on to design in ThermaSkirt on 4 more major projects in NI & the RoI. These include residential, healthcare and assisted living as well as commercial spaces.
"It's a great solution"
says Stephen summing up
"Space is always an issue and underfloor can cause overheating, so I was glad I stopped for that beer now!"
Merchant Square - Thermaskirt Install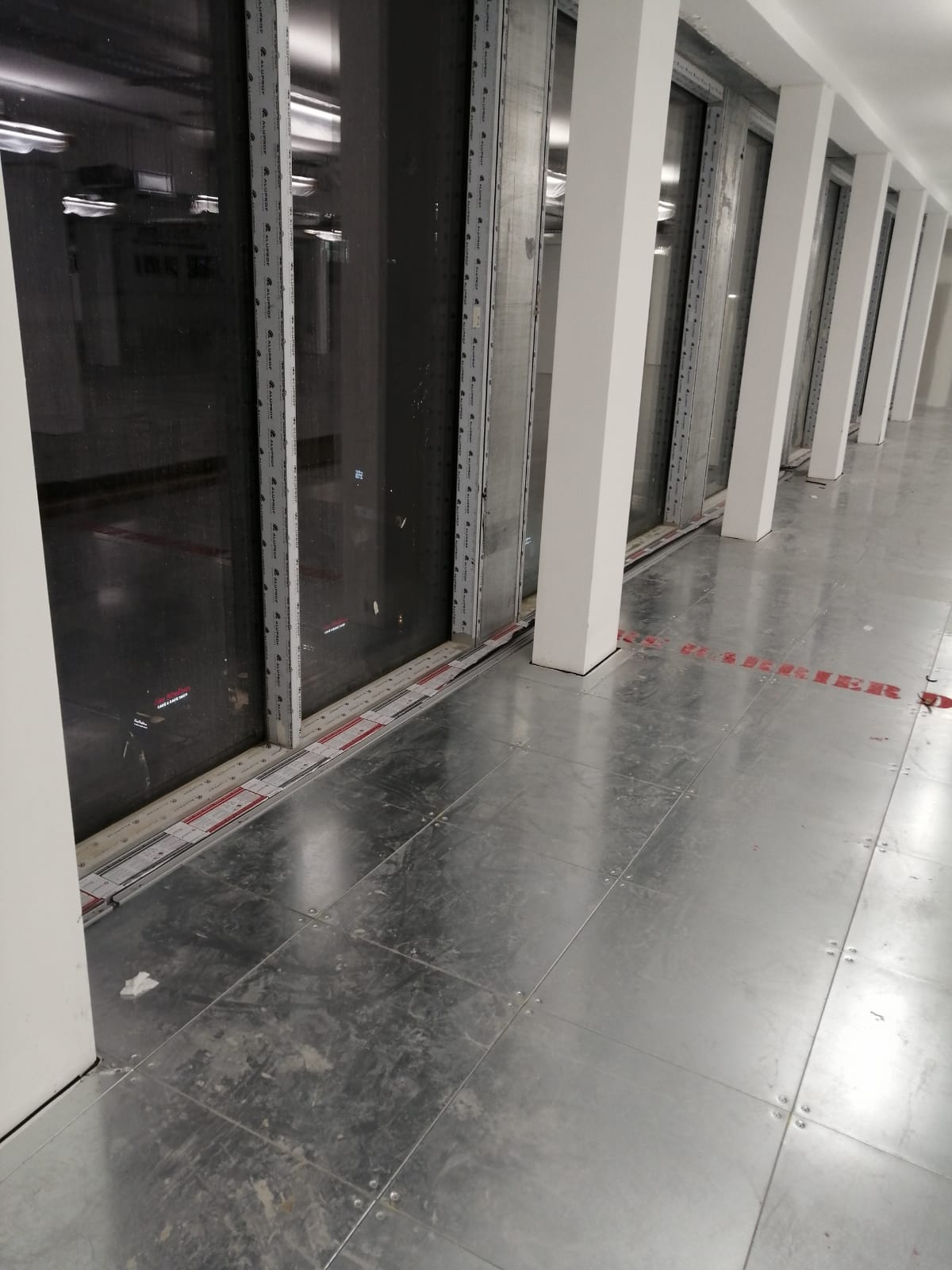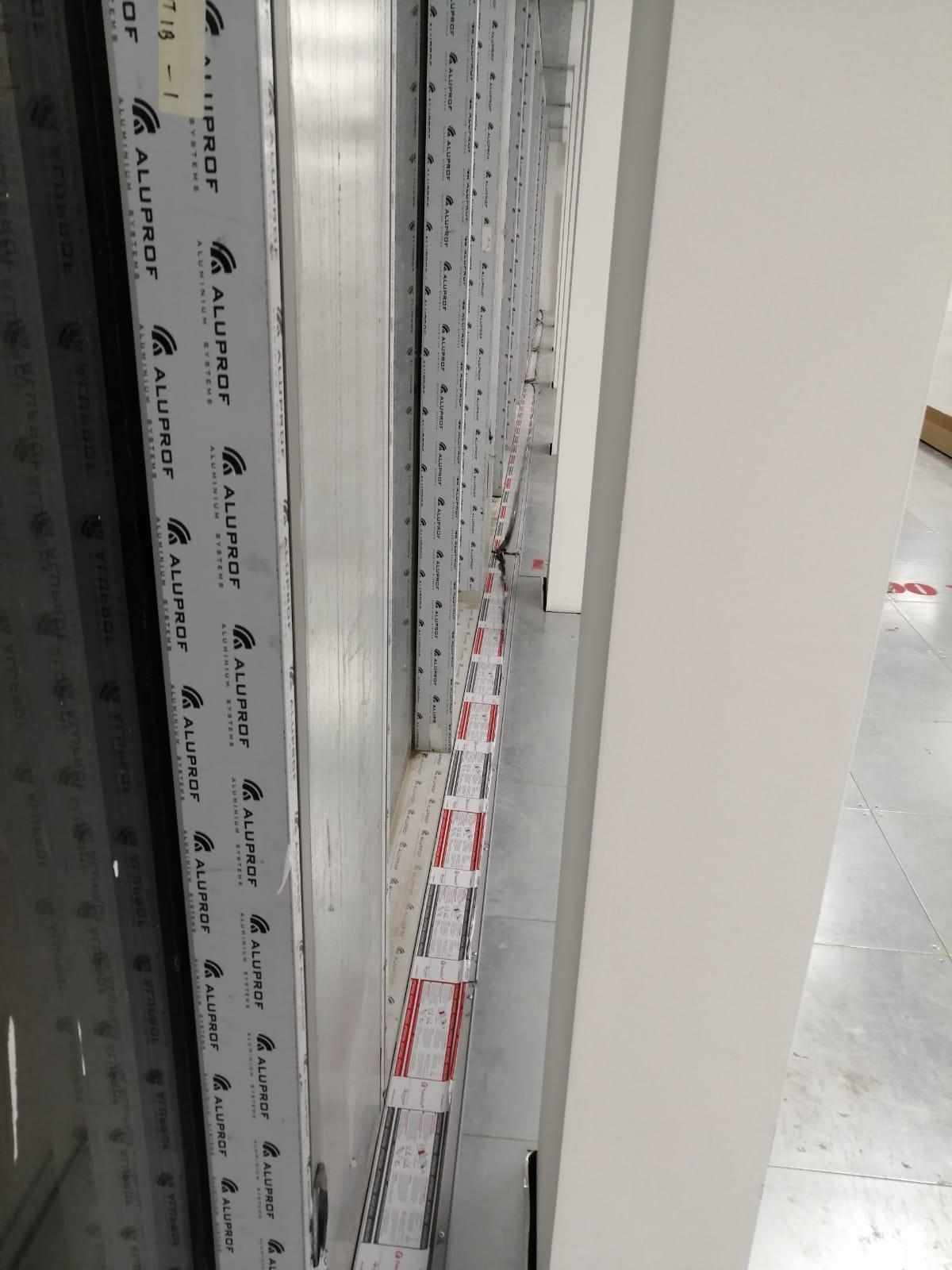 DiscreteHeat
Since launching on BBC's Dragons Den, we have supplied over 45,000 ThermaSkirt heating systems, all over the world.
Little did we know when we first thought of combining the radiator into a stylish skirting board that we would become the most practical, versatile and space saving alternative to radiators and underfloor heating.
Manufactured from a special aluminium alloy that is 5 times more effective at radiating heat than steel, ThermaSkirt is profiled to look just like a stylish skirting board and surrounds your room with a warm, comfortable envelope of heat. Being only 20mm (3/4") deep, it wont impose on your room, tailors neatly into existing door architraves and will free your valuable wall and floor space from ugly radiators.
Available in wet (central heating/hydronic) or electric versions, ThermaSkirt can connect onto an existing heating system or circuit using standard connections.