The lvy Restaurant - London
Recently installed in the private dining area of the world renowned Ivy restaurant in the heart of Londons' West End, ThermaSkirt e is taking the chill off the cold Winter evenings.
Opting for the stylish Deco BM profile in Cricket White, the electric version of ThermaSkirt was fitted in a few hours to minmise disruption to diners.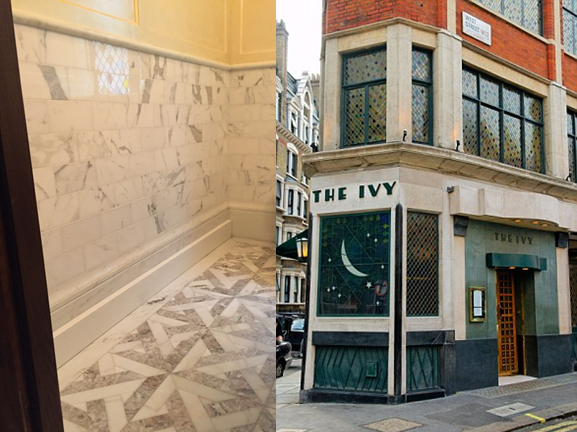 Installation Manager Carl Barrington was in charge of the the high profile installation which commenced once the resturant had closed and had to be complete before it re-opened.
Carl explained;
"It was a bit James Bond, as we had to be escorted in and out, and eveything had to be done without anyone finding out. Lucklly the Electric ThermaSkirt is a simple install, so we could get in an get out without the restaurant having to cancel any bookings"
As the ThermaSkirt could connect onto the existing power supply in each room, retrofitting a profile skirting board was straight forward. The only caveat was that each room could only commence installation after 8pm when most of the rooms are empty and before 8am the next day when the staff arrived for work.
DiscreteHeat engineers were able to complete the task in a single evening, and many of the staff were unaware of any changes in the room – except that they were now warm and comfortable compared to the previous day.